Hatch Chile Appetizer: Creamy Roasted Hatch Chile Dip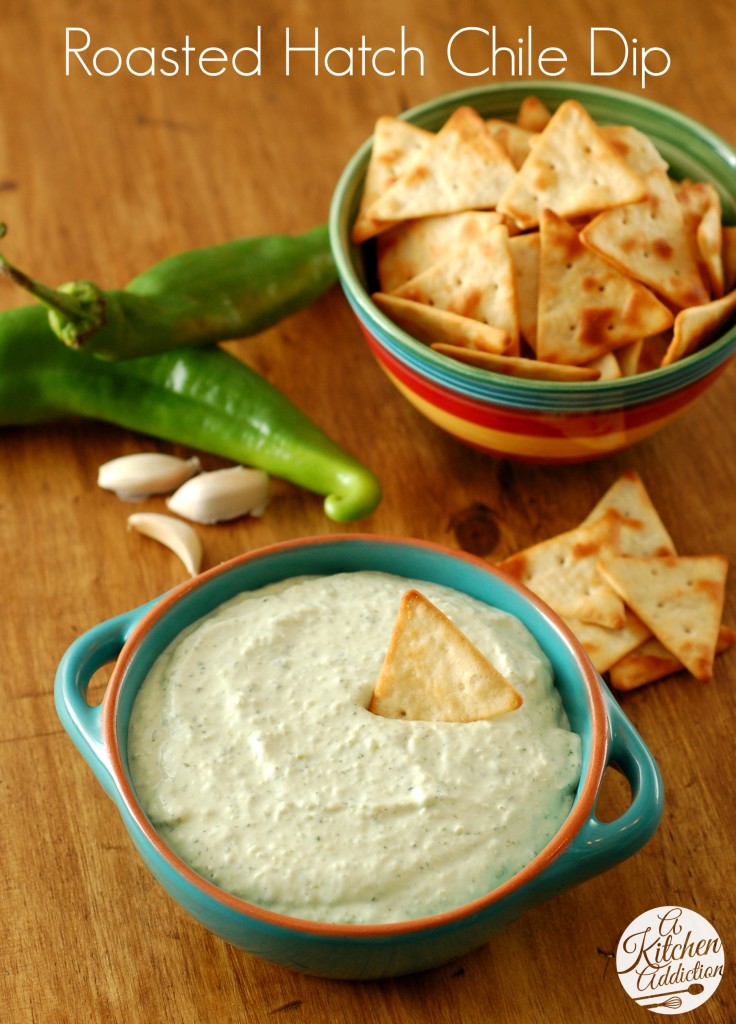 Hatch chiles are back, and our grocery stores are overflowing with them. Because they are everywhere and usually pretty cheap, it is easy to take advantage of their short season. One of our favorite ways to enjoy hatch chiles is to roast them and add them to dips and sauces.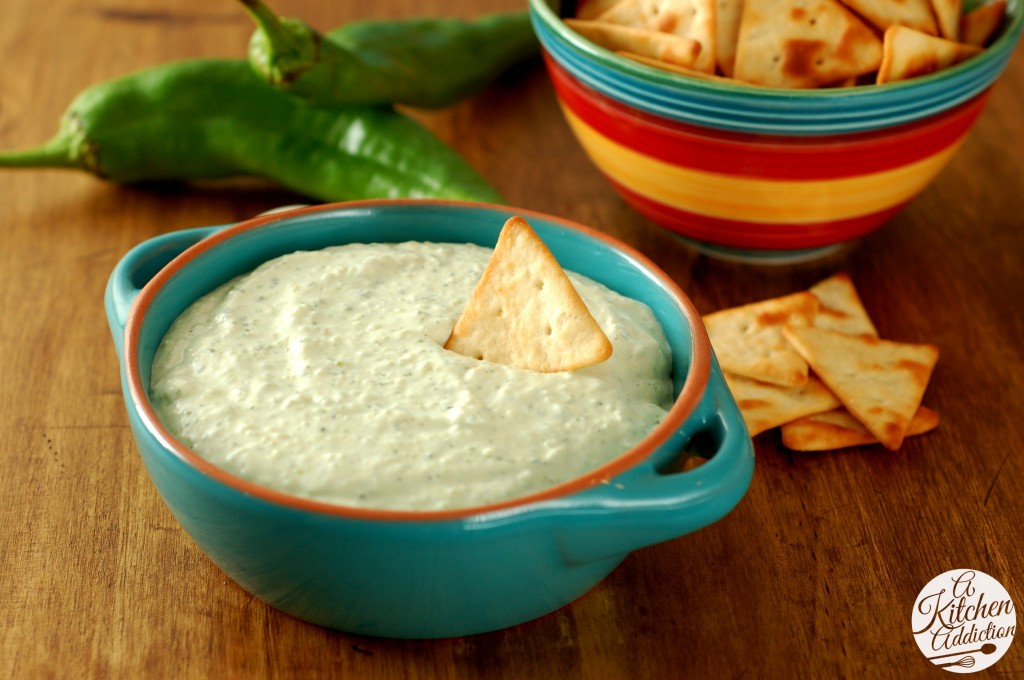 That is exactly what I did for this roasted hatch chile dip. The chiles are roasted, skinned, and blended into this cool, creamy dip. The heat of the chiles is offset by the tangy sour cream and lime juice. Cilantro gives this dip a fresh summery flavor, and salt and pepper are added to bring out the flavor of all ingredients.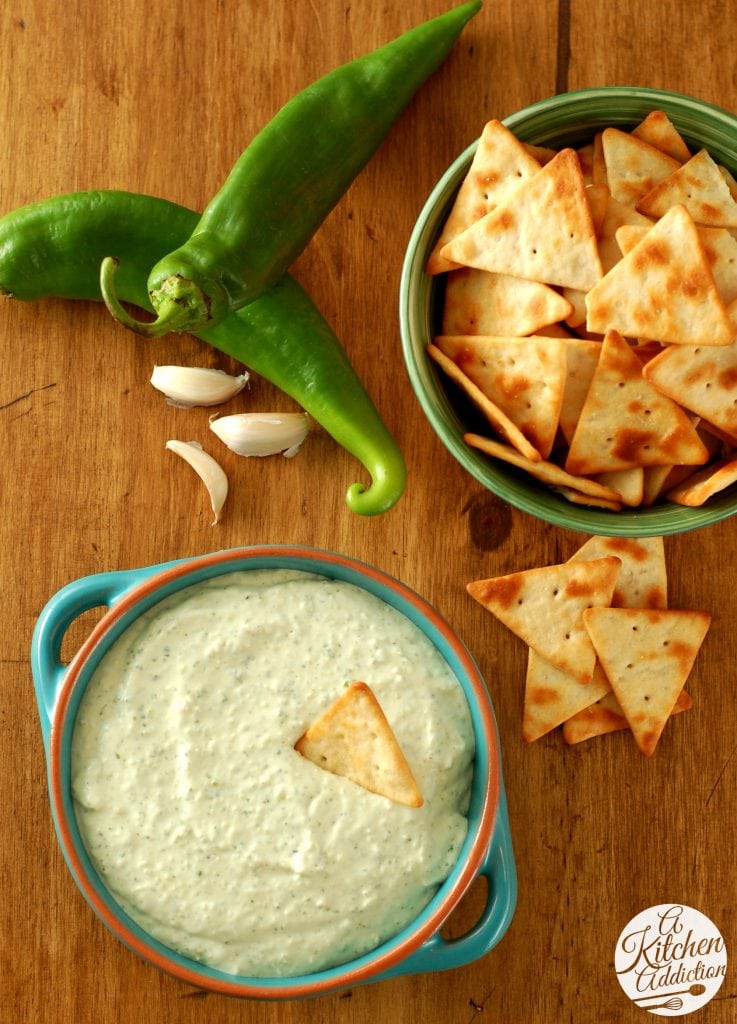 It really couldn't be any easier to make. Just throw all of the ingredients into a food processor or blender and mix until combined. Transfer the dip to a bowl and enjoy! That's it. Perfect for serving to last minute guests or preparing during a commercial break of a football game!
for the printable Creamy Roasted Hatch Chile Dip recipe  recipe, click here